"Canuck Place is the best place to spend the worst days of your life," says Sharon Bulger.
There is no one thing that can prepare a parent for hearing the words, 'your child has cancer.' A greater blow is learning that the cancer is rare, aggressive, and an inoperable type of brain cancer that doesn't have a cure.
Sharon and Glenn Bulger were introduced to Canuck Place two years into their son Cameron's cancer journey, after he was diagnosed as terminal. The introduction to Canuck Place is not always easy. For the parent it means accepting the inevitable and unfathomable loss of your child. Canuck Place nurses, physicians, and counsellors work with families to ease the journey with love, grace, and individualized care plans that focus on quality of life for the entire family.
Cameron was a nine-year-old boy who loved to laugh — particularly at his own jokes. He was faith-filled and wise beyond his years. Cameron loved his little brother Zach and always wanted to build Lego, trade Pokemon cards, and ride bikes together.
Canuck Place nurses helped the Bulgers create an individualized family care plan that evolved as Cameron's illness progressed and the family chose to stay at home for Cameron's end of life care. Canuck Place nurses cared for the entire Bulger family through in-home clinical care visits, 24-hour clinical care line phone calls, and end-of-life support.
"We were nervous to be at home, my biggest fear was that Cameron would suffer and it would be traumatic for all of us," says Sharon. "Canuck Place nurse practitioner, Camara, was amazing and helped us manage Cameron's increased pain and symptoms at home. She brought his medication to our house and helped administer it. We felt so relieved knowing we could reach Camara or another nurse at a moment's notice through the 24-hour clinical care line."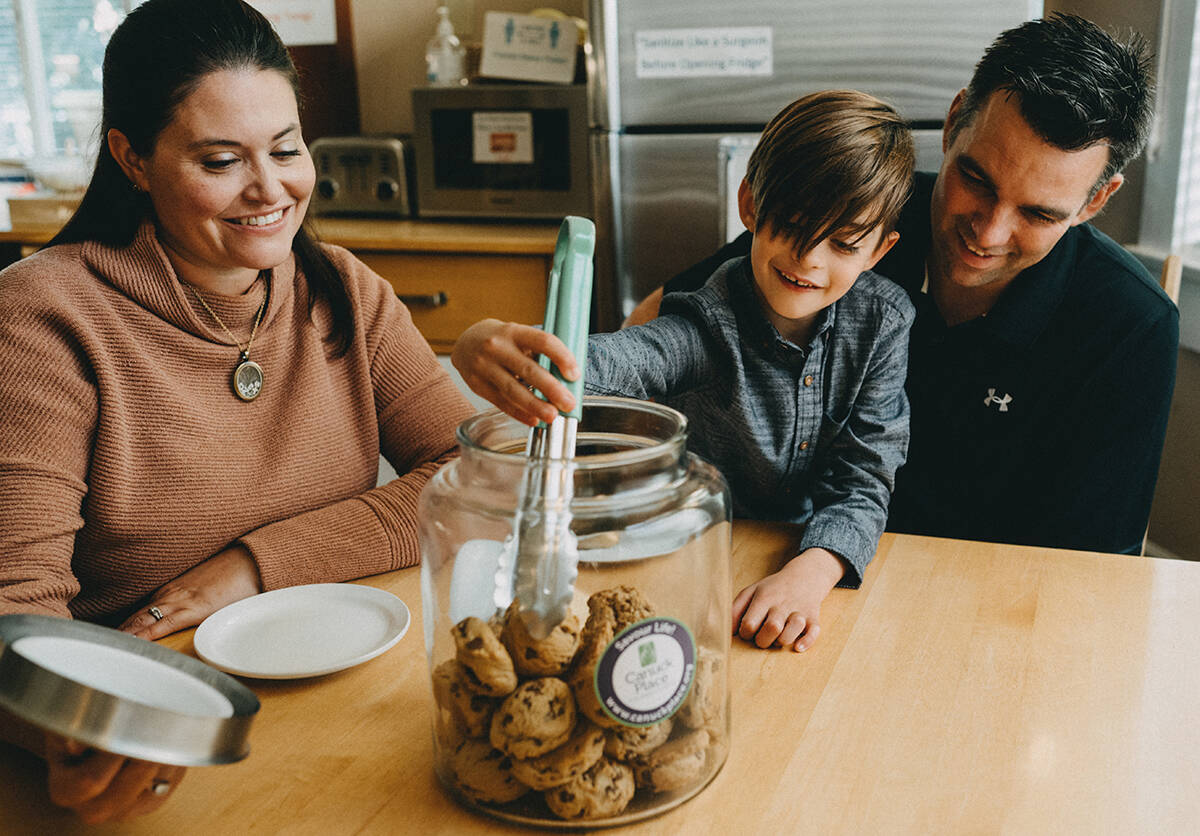 It was important to the Bulgers that they made the most of the time they had left together. They joined many outings with the Canuck Place recreation therapy team including the Canyon Lights at the Capilano Suspension Bridge and a family skate at Rogers Arena. The recreation therapy team also supported in creating a mould of Zach and Cameron holding hands and a necklace with Cameron's fingerprint. These tangible items of a life lived are treasured memories for their family.
"The entire Canuck Place team is committed to helping families make memories and help relieve the pressure so families can focus on what's really important," says Glenn.
Cameron died at home on May 16, 2020, surrounded by his loving family.
"Canuck Place registered nurse Doreen Landry came to spend the night with us – the hardest night of my life," says Sharon. "In the early morning hours, we knew that this would be Cameron's last day and we called our family to be there. We are so grateful that we were supported at home and that Cameron was surrounded by love as we released him into the arms of Jesus."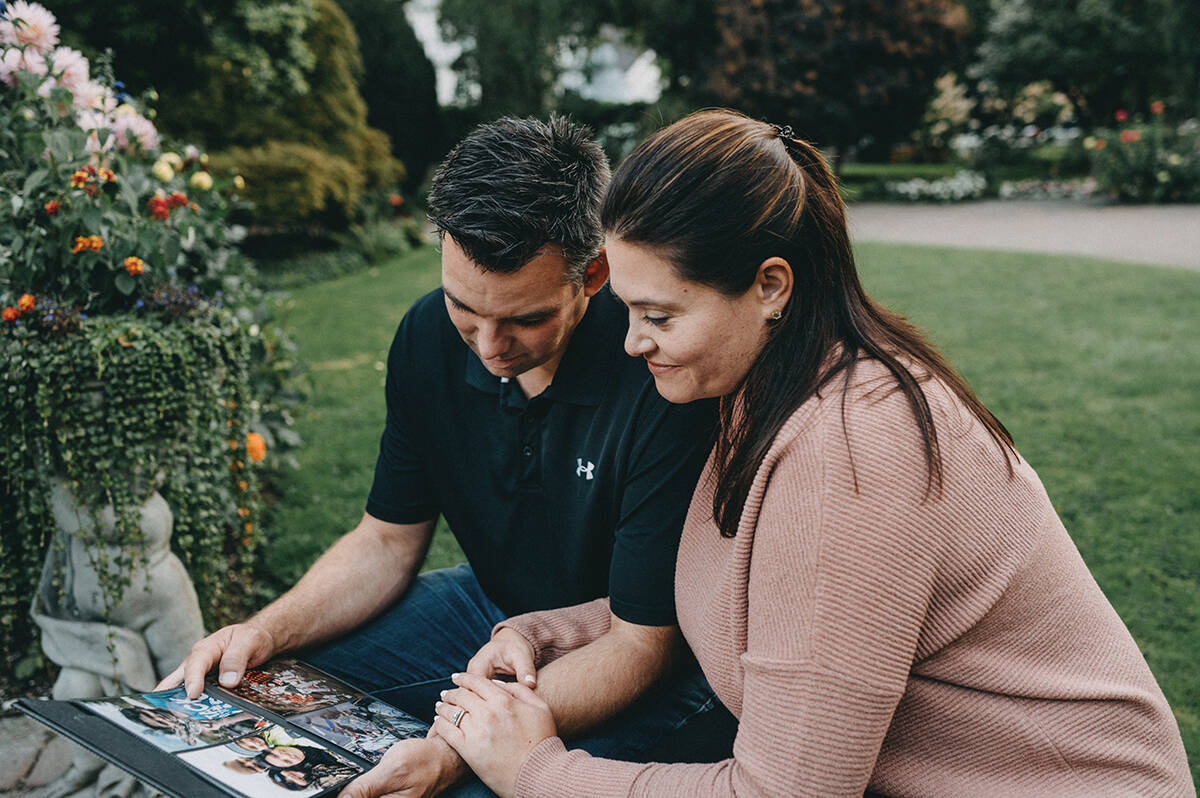 Grief is complicated and unpredictable. It begins at the moment of diagnosis. Canuck Place clinicians create a safe space for grief to emerge, with no judgement or restrictions and tangible strategies to cope. Canuck Place counsellors supported Cameron through his grief, and they continue to support the Bulger family today including sibling Zach.
Zach has struggled with the loss of his brother, and Canuck Place counsellor Emily helps him navigate his grief through in-home and virtual counselling sessions. "Emily is Zach's person. He met Emily at a skating event organized by the Canuck Place recreation therapy team. Zach challenged her to a dance off, and despite the number of people around, she accepted and the two of them became instantly attached," says Sharon. "Thankfully she can come in person to our home for Zach's counselling sessions. He feels safe with her."
"The Canuck Place team walked with us on the hard days and helped make them better. On the worst days, they held us until we could find the strength to stand again," says Sharon.
For over 25 years, Canuck Place Children's Hospice has been providing exceptional complex medical care, while helping children and families make lasting memories. Canuck Place is there with love, care and grace when and where families need it most. A caring community of donors makes it possible. To help Canuck Place care for families like the Bulgers, give today at canuckplace.org/donate.