A film about the life and death of an Abbotsford homeless advocate who was killed by police is part of this year's Chilliwack Independent Film Festival.
A Bullet Pulling Thread is a documentary written and directed by Toronto-based filmmaker Ian Daffern that tells the story of Barry Shantz who was shot by RCMP at his Lytton home during a mental health crisis.
The film follows his sister Marilyn Farquhar on her quest for justice and as she explores her grief through a series of art quilts.
It will be screened on Saturday, Nov. 18 at Cottonwood 4 Cinemas during the two-day film festival.
READ MORE: 81 films from across world at Chilliwack Independent Film Festival
"I wanted to make this film because I was struck by the powerful way in which Marilyn told the story of her grief through quilts. Here was an artist grappling with a pure emotion, one that is common to all of us but never discussed," Daffern said. "That Marilyn was on a journey through grief while seeking answers from a justice system that refuses to take any accountability seemed to me like the perfect subject for a documentary film."
Farquhar and her brother Shantz grew up in Kitchener, before Shantz moved to B.C. in the mid 1970s, which is where he got into drug smuggling.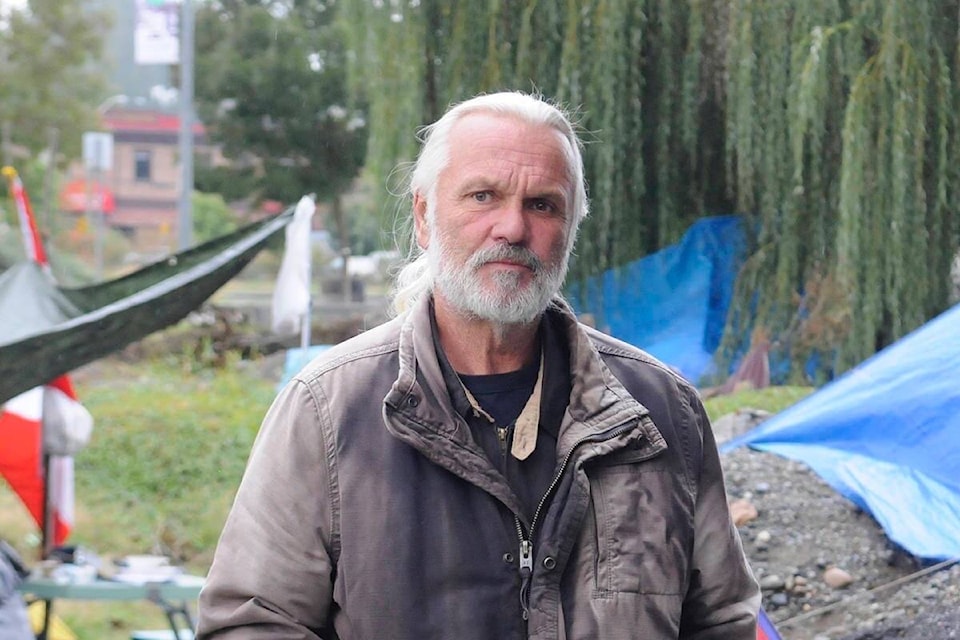 Shantz was not a model citizen, but that doesn't mean he doesn't deserve to be here today, Farquhar said.
One morning in January 2020, Shantz's family called 911 for help. What they got was an army of police officers, including snipers, but not a single mental health worker.
READ MORE: Fraser Valley homeless advocate killed by RCMP leaves behind complicated legacy
"They had helicopters there bringing in officers and resources for that, but they didn't bring in a health professional," Farquhar said in the film.
In response to this tragedy, she created a series of art quilts called Kairos – a Greek word which means 'an opportune time for action.'
She's now using her quilted artwork to portray her emotions, and also as a tool to spark conversations about mental health and to motivate change in policing.
Stitched into one quilt, over a portrait of her brother, are the words: 'I'm such a piece of shit. I've only caused heartache and sorrow. The pain in my brain is unacceptable.'
"My goal in making the Kairos quilts and the film has always been to make something meaningful and positive happen as a result of something I believed to be unnecessary — the shooting and killing of Barry," Farquhar said. "Now, after sharing the quilts and film, it's amazing how something so simple can make a huge impact on someone's life who is struggling. And that is listening and touch!
READ MORE: IIO report, stalled investigations frustrating sister of Abbotsford activist slain by RCMP
"After the film is shown or the quilts viewed, frequently people just want to receive a hug. And frequently words are not required. Listening and giving a hug are really easy things to do to make a difference in someone else's life and help them heal."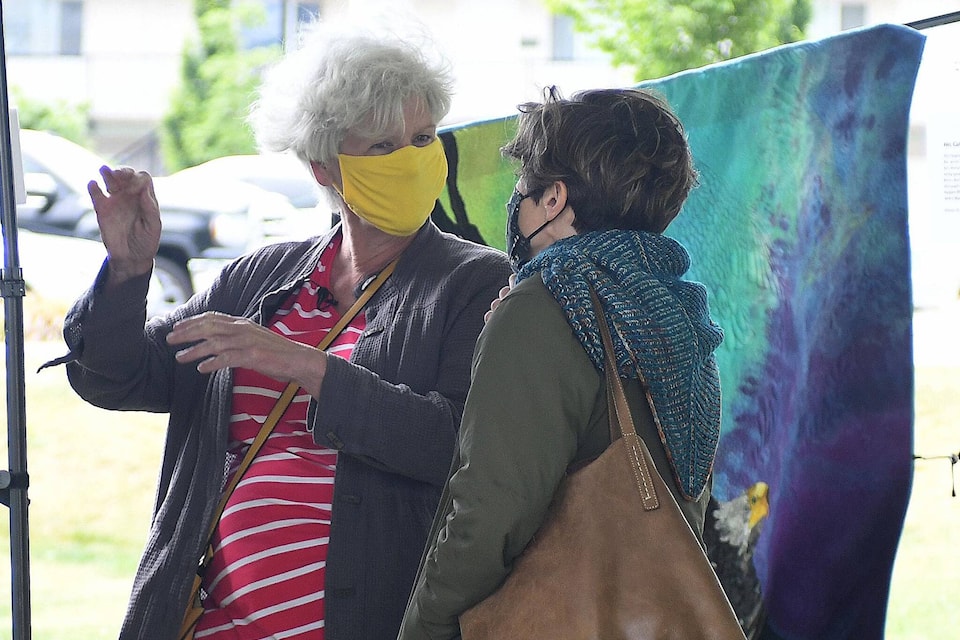 Daffern said that Marilyn makes grief visible.
"Her struggle shows that the systems like the RCMP need to recognize the human cost of their actions, and the necessity to change the way they approach people in crisis."
A Bullet Pulling Thread was shot primarily in Abbotsford where Shantz fought for the rights of the homeless. The Reach Gallery not only showed the Kairos quilts in the gallery, but gave them the space to film a lot of the interviews.
He added that these incidents are still happening.
"These situations continue to happen - even after the RCMP said they would make changes to how they approach people having a mental health crisis," he said. "Don Bennett in Langley B.C. died during a police standoff after a mental health crisis on Friday November 10th. His family is already calling the police out for failing to have a crisis worker on hand. It's the exact same situation as happened with Barry."
READ MORE: Chilliwack's mobile integrated crisis response team ready to roll
A Bullet Pulling Thread will be screened on Saturday, Nov. 18 at Cottonwood 4 Cinemas at 3:30 p.m.
For tickets to this film and others in the Chilliwack Independent Film Festival, go to ciff.ca.